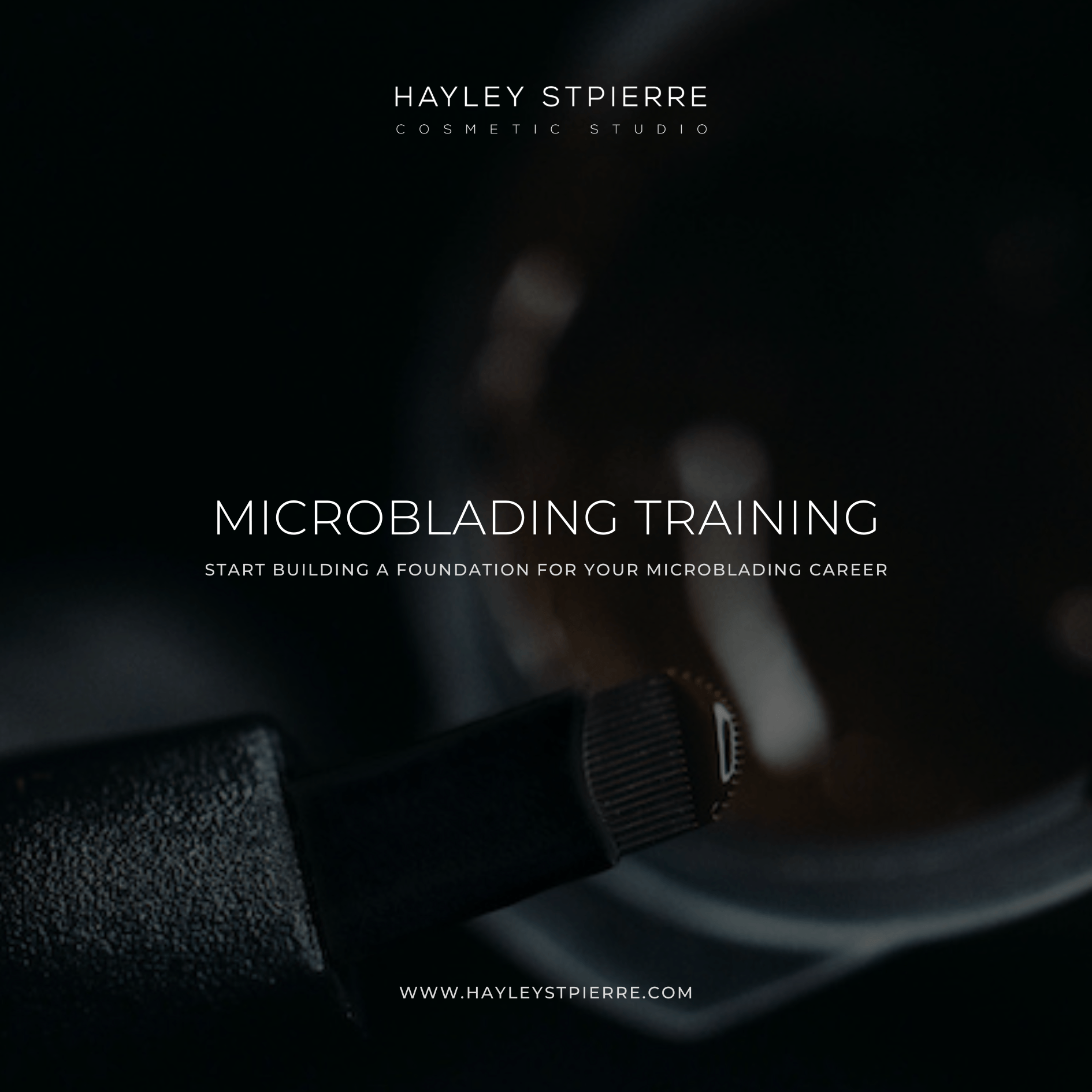 Sale price

$2,500.00
Regular price
(/)
---
2 Day Private Training for Complete Beginners $2,500- Professional Training Kit, Certification, and Training Manual included. 
Payment Options:
$500 Deposit - required upfront to reserve training. An invoice on the remaining balance of $2,000 will be emailed to you. You must pay the invoice a week before the training date.

$2500 Full Payment - is if you intend to pay for the training in full before the training starts.
MICROBLADING TRAINING
Frequently Asked Questions
Our private microblading training offers a personalized and customized learning experience, tailored to the specific needs and goals of the individual student. This one-on-one approach allows for a more focused and in-depth training, where the student can receive undivided attention and have their questions and concerns addressed immediately. In contrast, group microblading training can be overwhelming and less effective, as the instructor must cater to the needs of multiple students with varying skill levels and learning styles. 
Microblading Technique
Microshading Technique
Advanced Brow Techniques
Brow Measurements
Live Demonstration
Brow Mapping
Face Symmetry
Client Consultation
Corrections + Cover-Ups
Post Procedure Process
Licensing and Insurance
Business Development
Marketing & Branding
Multiple Eyebrow Patterns
Proper Set up + Take Down
Equipment
You will receive a professional MADLUVV training kit, Certification, and Training Manual. 
1 - Madluvv 6 Stencil Set 
10 - Madluvv Disposable Pens 
10 - Madluvv Double Sided Disposable Pens 
10 -Madluvv Nano Disposable Pens
1 - Madluvv Deluxe Pigment Set of 6 10ml Bottles
2 - Practice Skin
1 - 6 Pack Madluvv Brow Mapping Pencils with Sharpener
10- Tinkle Razors
1 - Pre Numbing Cream
1 - During Procedure Numbing Gel
50 - Eyebrow Spoolie Brushes
100 - Pigment Ring Cups
100 - Pigment application Sticks
50 - Alcohol Wipes
1 - Stainless Steel Scissors
1 - Tweezers
1 - Caliper/Ruler 
2 - Pre Inked Brow Mapping String Box
1- Madluvv bag